About Chuck Mindenhall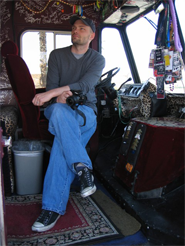 Chuck Mindenhall—The "Man In The Hat"— is a three-time nominee for MMA Journalist of the Year whose work has been cited in Best American Sportswriting. He currently appears on The Ringer MMA Show alongside Ariel Helwani and Petesy Carroll on Spotify. He has worked as a senior staff writer for The Athletic and MMA Fighting and as a regular contributor to The Ringer and ESPN. An original panelist on the Vox Media's MMA Beat show, he has also been a frequent talking head on such shows as ESPN's MMA Live and Showtime's Morning Kombat. He co-hosted the popular podcast, The Man and the MITH.
You can interact with Chuck live on Spotify Live during The Ringer MMA Show.
---