The Denver Nuggets are in the NBA Finals for the first time ever and, as a fan since I was a kid, I guess I had a little to get off my chest about it.
Been following the Nuggets since they traded David Thompson for Bill Hanzlik. I've seen the rainbow uniforms flying up and down the court under Doug Moe, and Paul Westhead hang 150 on opponents and still lose by 15. I've seen Mutumbo clutch the ball in victory, Mahmoud get banished and Melo come in as a savior. But we've never had a team — or a season — quite like this.
---
READ ON THE RINGER: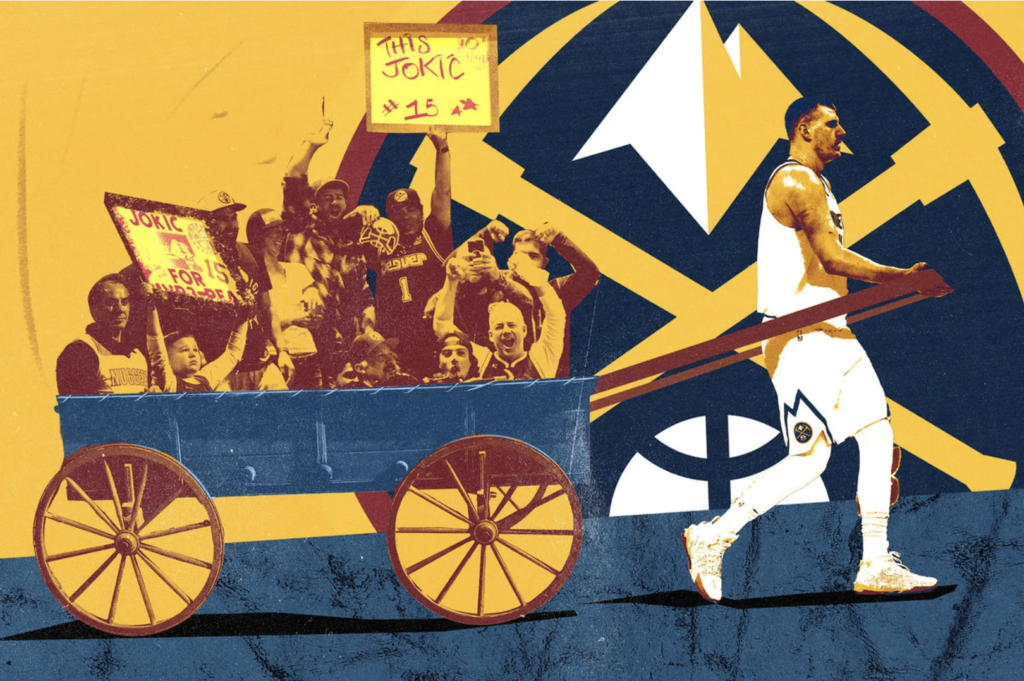 The Denver Nuggets Have Finally Arrived
The Nuggets always have been overlooked. Seen as well-meaning stepchildren. The Jan Brady of the Flatirons. But after 47 years of digging, the Nuggets have finally struck gold and are in their first NBA Finals.
It's been tough trying to explain what it means to me that the Denver Nuggets are in the NBA Finals. It's been like trying to explain why a certain lyric means more than people realize, or trying to justify Pluto as a planet all these years after it was cut from our solar system's starting lineup. The Nuggets have a colorful, eccentric past with no real history. Read more on TheRinger.com…
---
LISTEN TO THE SHOWTIME ARIEL HELWANI NBA BASKETBALL SHOW:
The "Chuck Mindenhall" Episode
"I've never seen this side of him. And I loved every second of it." ~ Ariel Helwani
The Miami Heat are no strangers to June basketball. But their opponent in this year's NBA Finals, the homegrown little-engine-that-could Denver Nuggets, will make their first NBA Finals appearance tomorrow night. With memories of 1994 and many forgettable seasons still haunting the franchise, the 2022-23 season almost feels too good to be true for Nuggets fans. Enter today's guest, Ariel's dear colleague and friend Chuck Mindenhall, a native Coloradan who has stood by the Nuggets since day one despite the franchise's tormented past. Listen on Spotify…
---
LISTEN TO THE BILL SIMMONS PODCAST: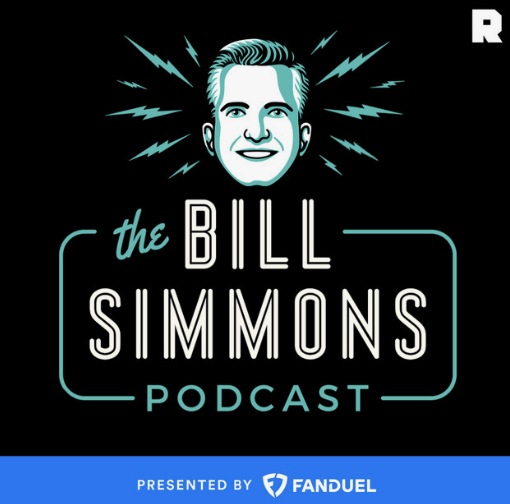 The NBA's Almost Club, Denver-Miami Picks, and Chuck Mindenhall
Life as a Nuggets fan with Chuck Mindenhall.
Bill talks with The Ringer's lifelong Nuggets fan Chuck Mindenhall about rooting for the Nuggets for the last few decades, Nikola Jokic's NBA journey, Heat-Nuggets thoughts, and more. Listen on Spotify…